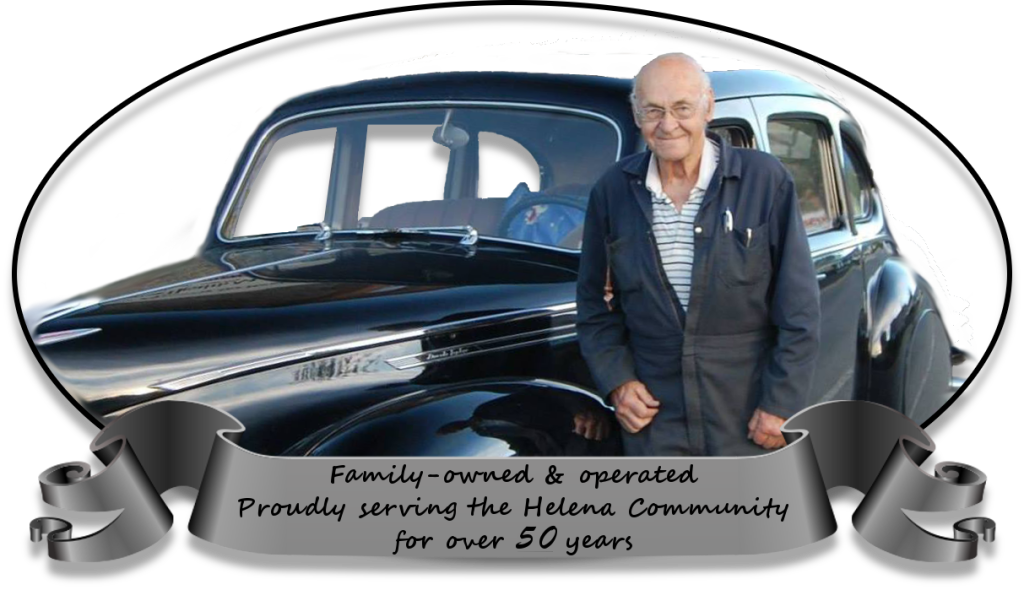 Al Rose (known to his family as Bud or Buddy, to his friends as Spider) was a well-loved, local automotive "icon" known for his kind heart, gentle spirit and constant smile.
One of Al's first jobs was working at Porter's Garage on Edwards Street near the Marlow Theater. Later he operated the Conoco gas station located on 11th Avenue during the 1950s. In 1958, he ventured into his own auto repair, sale and wrecker business, known as Al Rose Garage. In the early 1970s, he began the Al Rose Wrecking Yard in the Helena Valley on Applegate Drive. Later Al joined forces with his son, Buzz, and the business was renamed Al & Buzz Rose Wrecking Yard (Currently A&B Wrecking Yard).
Al's strong work ethic and love for people kept him on the clock day & night, helping those in need. This same spirit carries on as Al's family continues to serve the Helena Community that he loved so much. Al's son, Buzz, is a renowned expert in the automotive field. You can still find him down at the shop working on everything "Mustang". In recent years, Buzz's son-in-law, Mike Holmes, has come aboard managing the many aspects of the wrecking business with the same dedication and kindness that Al & Buzz exemplified.